First Art Hop in the books!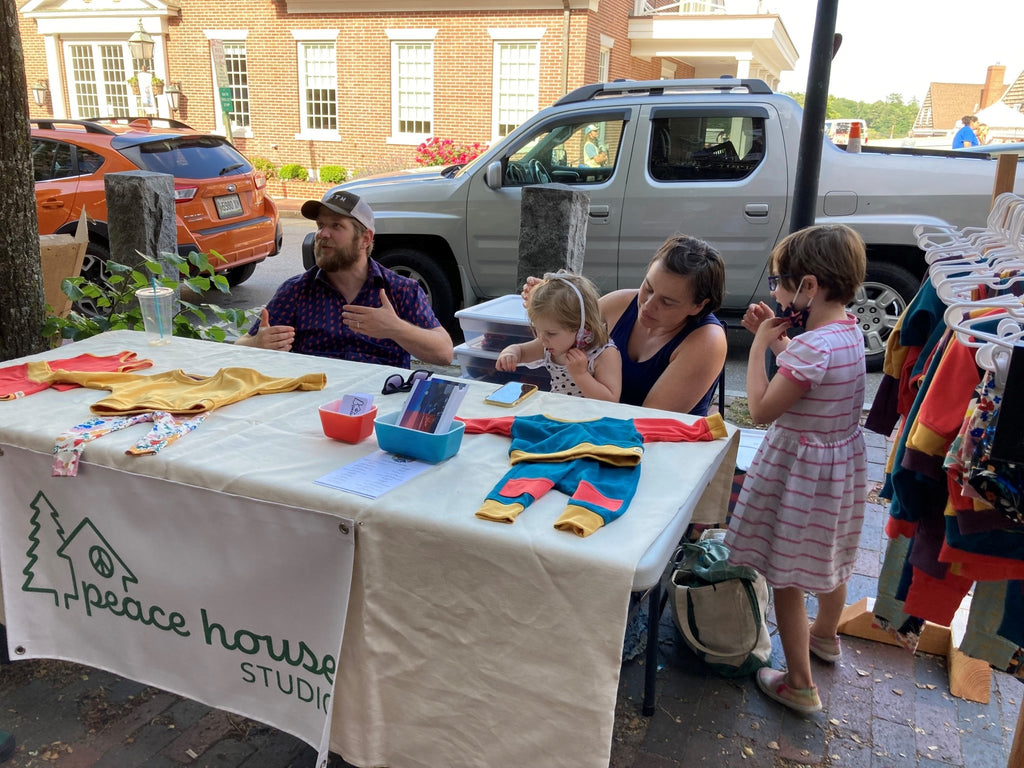 We did it!
The first live event in our short history, Bath Art Hop, has come and gone and it was a great success for our first face-to-face venture. We reconnected with some old friends, made some new ones, and gave our product its first public exposure. 
The thing I love the most about starting a small business is the creativity and problem solving involved. Thinking through big problems like setting up a website and designing clothes to the little ones like we need to get there early so we aren't in the sun and "wow, we really should have had a price list at our stand." We learn from all of them and hope to do better the next time.
We plan on attending the next two Bath Art Hops in July and August, have a third child in September, and then off to Portland Maker's Market for the real test. 
Thank you to everyone who came out to our little stand and I hope you enjoyed the other artists as well. I was quite impressed with many of the wares being offered and glad to be part of the community of local artisans.
I will try to update the blog on a more regular basis, even if Kate is the only one reading it for proofreading purposes. Hopefully, it will improve my grammar if nothing else.
NB