Catholic Charities Partnership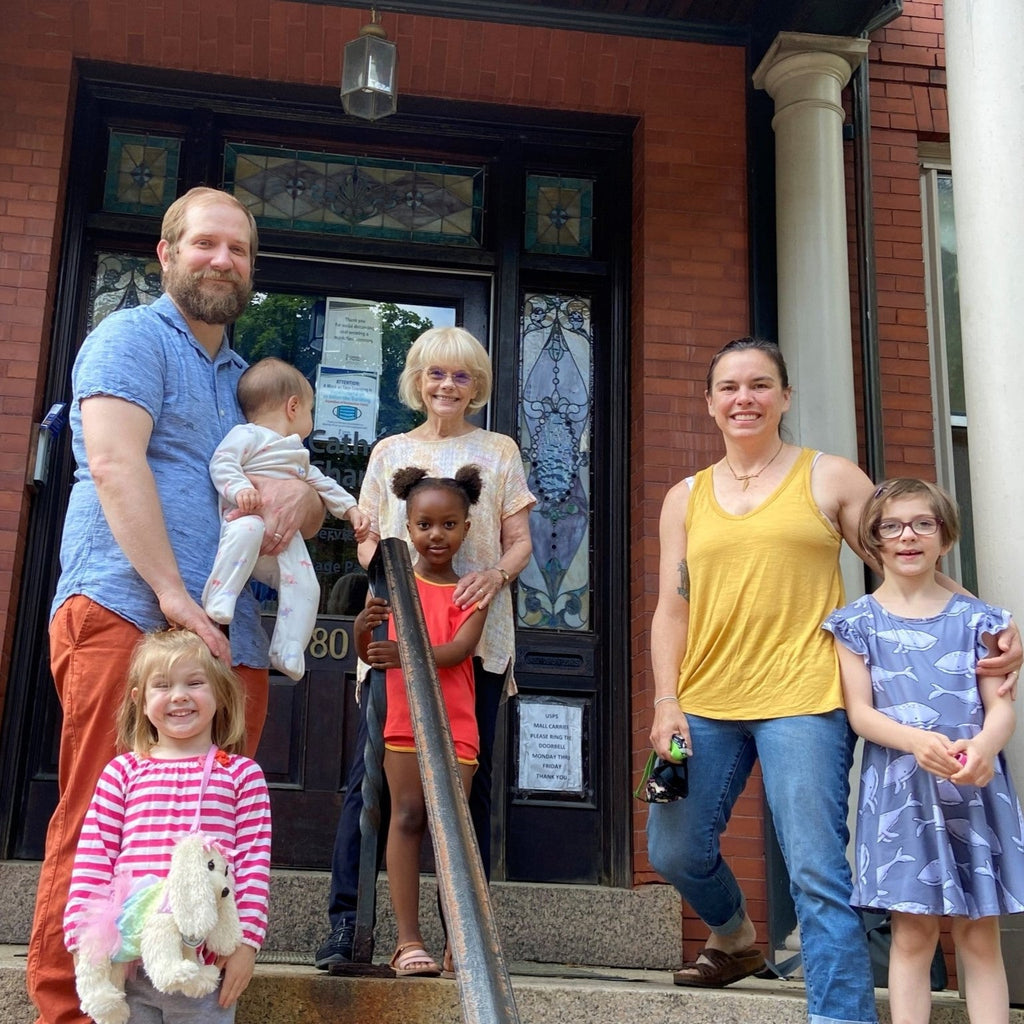 Update: As of Jan. 1, 2023, all donations will be matched by us! Social and environmental sustainability are the building blocks of a healthy society. 
Peace House Studio began with a mission to reduce waste in children's clothing by creating high quality items that maintain their value after repair. Our buy-back program seemed to be the key to our environmental mission; but is the eco-friendly angle enough to entice the customer to take the extra step to return their clothes? Could our Patches Project do more than be a sustainability program; could we tailor it to directly help families in-need as well? I believe it can and it will. I am very pleased to announce that we are partnering with Catholic Charities Immigration and Refugee Services of Maine to help some of the newest settled Mainers. 
When you send your clothes back to the Patches Project you will now have the option to donate your in-store credit to the "New Mainers' Fund." Whenever the fund increases to $50 we will send a gift card to Catholic Charities to directly give to one of their client families. This is an opportunity for our customers to not only make an environmentally responsible choice but to also help our newest neighbors. We are very excited for this program to grow, and to kickstart it we donated two Peace House Bundles. At Peace House Studio we believe the immigrant experience is a quintessential American experience and we want to welcome these families the best way we can.
"Catholic Charities Maine's Refugee and Immigration Services is grateful to be the beneficiary of Peace House Studios' Patches Project donations. As Maine's first and longest-serving resettlement agency, Catholic Charities Maine (CCM) works to support refugees through the process of becoming responsible, self-reliant members of the Maine communities into which they are welcomed. CCM programming includes housing, employment, community, and cultural transitioning support, as well as health care and education support delivered by a team of case managers and administrative staff. Many of those we serve are fleeing violence and persecution; they arrive with very little and are not equipped for our state's weather. This partnership with Peace House Studios provides much needed clothing for our youngest New Mainers and is a warm welcome to the great state of Maine!"
- Kathy Mockler
Director of Development and Communications