April, maybe not the cruelest of months?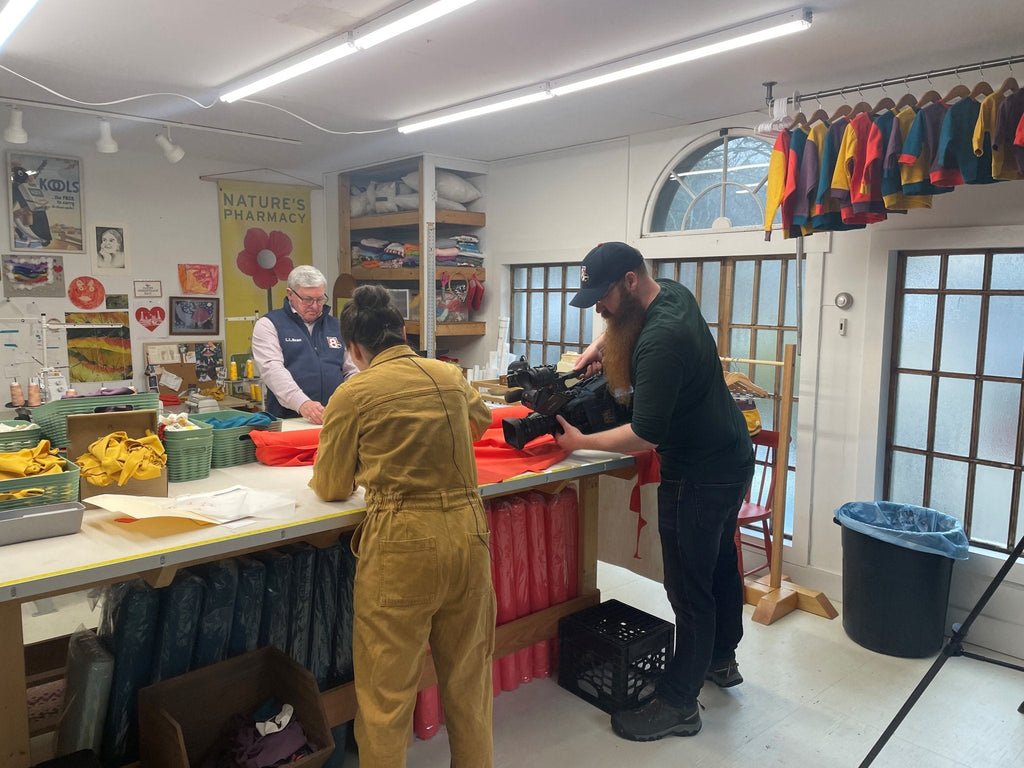 We usually write these looking at the month ahead, but for once we need to look back at April. Wow, we got busy! We were featured on Steve Minich's Made in Maine, a long-running program featuring small businesses. It was a wonderful experience having the Channel 8 team over to our little shop, and gave us that kick in the pants to complete some of those easy to delay tasks. If you missed our segment, check it out here.
We also did our first clothing giveaway courtesy of Plate the State. The show aired on WCSH Newscenter Maine on May 1st, but the giveaway extends through Mothers' Day. Check out the unboxing video that they produced before the show, and check out @platethestate on Instagram to enter to win some Peace House clothes. 
It is gratifying to see our hard work recognized and to hear all of the positive public response. It validates our belief that clothing has cyclical value and a market for eco-conscious people. Thank you everyone for the kind words and orders; we are excited to see Peace House clothing out in the wild.
Finally, we are aren't slowing down anytime soon as we move into the in-person market season for our business. We are also going to start featuring a monthly curated set of items at a discounted price. New fabric came in today, so be on the lookout for some fresh styles with the same high quality and promise that whatever condition it is in, we will buy it back and figure out what to do with it next.  
Cheers,
Nick
comments ( 1 )