Year In Review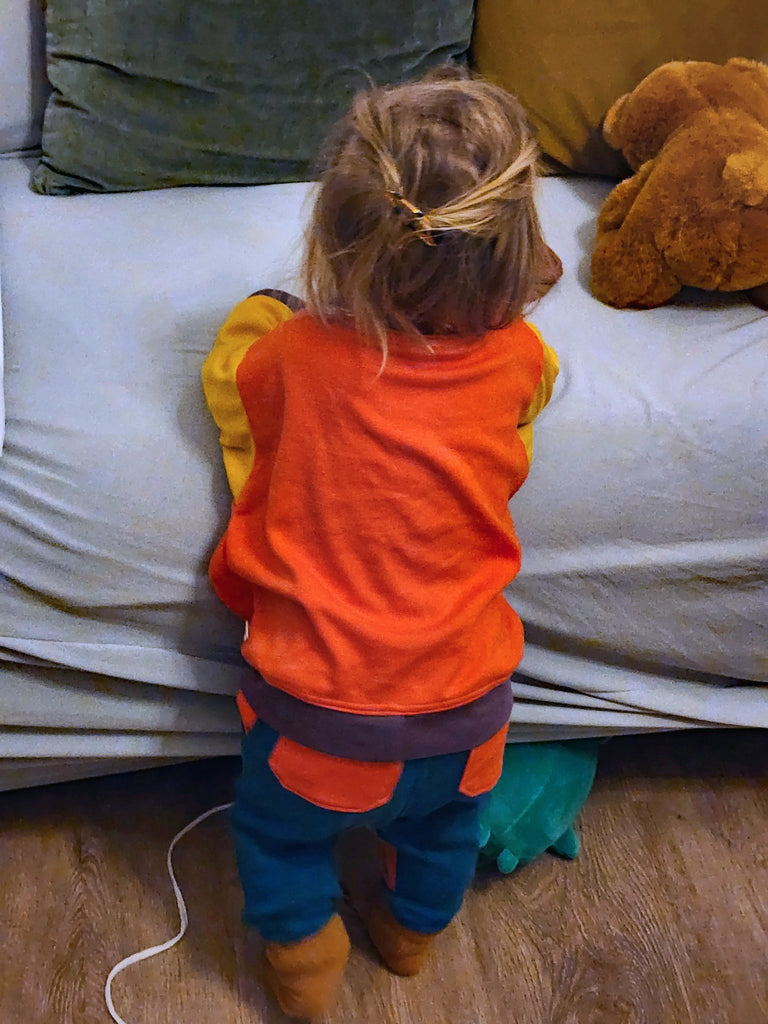 I've found it incredibly difficult to write the obligatory "End of Year post." This was a year of constant motion. While things are headed in the right direction, we've scrambled to keep on top of everything, ultimately learning how to balance our lively household and a growing business. We were fortunate this year to be included at amazing events filled with wonderful people. I'd like to share some of our favorite customer moments that make this such a rewarding adventure.
If you visited us at a market this year, you probably met Percy. Our littlest girl was our constant companion (and clothing model) in the booth during her first year. Several customers held her while we bagged their items and checked them out. A friend scooped her up and walked her around the Common Ground Fair. This was quite a step for Percy as she is the shyest of our three little girls and usually does the sleepy stare and slow pullaway from people she doesn't know. Thank you so very much for the help! While we missed her at the final market of 2022, I must say it was kind of dreamy to work without a toddler in the booth :)
Some of my other favorite moments were when customers bought some of our first returned Patches Project items. It is gratifying to have validation that our idea is working, and knowing that there are children out there in our visibly mended clothing gives me hope that we might be able to make a difference. Several customers returned items at in-person events in various conditions--soaked in juice, shredded from the dryer, and in one case, directly off the back of the child, only to be replaced by a fresh, new top. We love this participation! And we love our repeat customers!
Finally, we recently received an email from one of our customers from the Common Ground Fair. When they purchased our clothes they mentioned they were gifts for their granddaughter who had fled with her family from Ukraine to Latvia. They sent us a picture of their granddaughter in our clothes and it warms my heart thinking they brought a little joy to her life. 
This final story motivated us to try and do more for families in Maine who are in need of support. Starting in 2023 all donations that we receive to the New Mainer's Fund will be matched by us. We'll be working on clothing donations for this organization, as well.
Thank you all again for a wonderful 2022. Kate and I are very excited for 2023.
Cheers,
Nick and Kate